Mobile Overview
Public safety and security responses require mobility. To help personnel respond to safety and security requests when and where they happen, Valor's software solutions can be extended to team members in the field through Valor Mobile.
Valor Mobile provides access to Valor CAD and Valor RMS to field personnel using smartphones, tablets and mobile computers. Whether emergency response personnel are carrying an iPhone, using an Android tablet, or working on a Windows laptop computer, Valor Mobile brings the power of direct access to information in a mobile environment.
For more information on Valor Mobile, download our brochure below.
DOWNLOAD A BROCHURE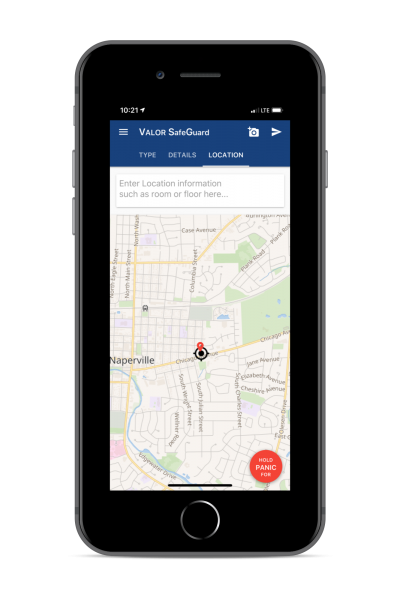 Valor SafeGuard
Valor SafeGuard is an intuitive smartphone application providing a real-time emergency communication solution integrated into the public safety communication center's computer aided dispatch (CAD) system (Valor or third-party) and is designed to empower a local community to increase their own safety.
SafeGuard lets a user notify authorities of a personal panic situation, security request, suspicious activity or active shooter situation. Its development was inspired by the campaign "If You See Something, Say Something®" created by the Department of Homeland Security.
Built with a broad range of emergency system capabilities including geofencing, virtual escort options, panic buttons and agency defined incident reporting drop-down lists, Valor SafeGuard helps organizations such as schools and universities, corporate campuses and entertainment venues safeguard their visitors. Individuals using the Valor SafeGuard smartphone application can remain anonymous or provide their callback number along with the circumstances that they are reporting.
Working across singular or multiple locations, SafeGuard supplies fast, accurate reporting to both the primary safety security team as well as administrative leadership and backup off-premise first responders like city, county and state police when needed, all in real-time.
For more information on Valor SafeGuard, download our brochure below.
DOWNLOAD A BROCHURE