Rapid. Accurate. Efficient.
Rapid access to information is an essential necessity for any organization whose goal is fast deployment of resources. In the public safety arena where time is always a critical factor, the ability to access, record, and accurately maintain event data takes on even more significance. Valor Systems is an innovative provider of Computer Aided Dispatch (CAD) and Records Management System (RMS) software solutions for public safety agencies.
Regardless of the size of your operations, Valor Systems is committed to providing the tools that your organization needs to run faster, more efficiently, and with greater accuracy than ever before. Offering a unique combination of reliable technology and customer oriented service, Valor Systems is redefining the capabilities of public safety agencies. Learn more about our CAD and RMS solutions.
To learn more about our Incident Management Solutions, download our brochure.
DOWNLOAD A BROCHURE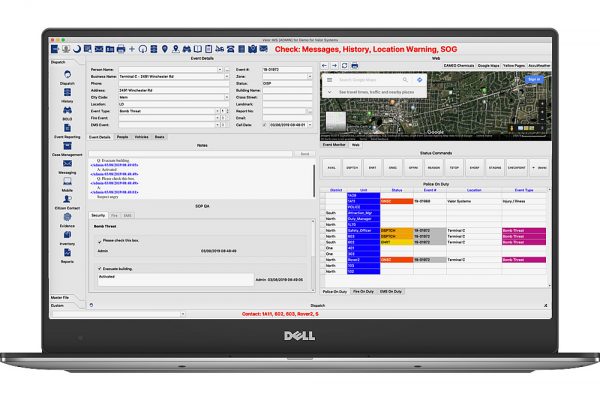 Report Suspicious Activity with Valor SafeGuard
Valor SafeGuard is an intuitive smartphone application for students, faculty and visitors to notify authorities of a personal panic situation, security request, suspicious activity or active shooter. The reporting party may remain anonymous or provide their callback information.
Valor SafeGuard combined with Valor SecureCampus make a seamless dispatch and records solution allowing students, faculty and visitors to communicate directly with campus police, anywhere, anytime.
DOWNLOAD A BROCHURE
Whatever the problem, be part of the solution.
Serving public safety agencies and corporate security departments with dispatch and records management solutions for 25 years.
Providing situational and incident management solutions that enable both first responders and citizens communicate quickly and effectively.
Enabling citizens with the ability to send alerts and notifications of suspicious activity directly to the local dispatch response teams.